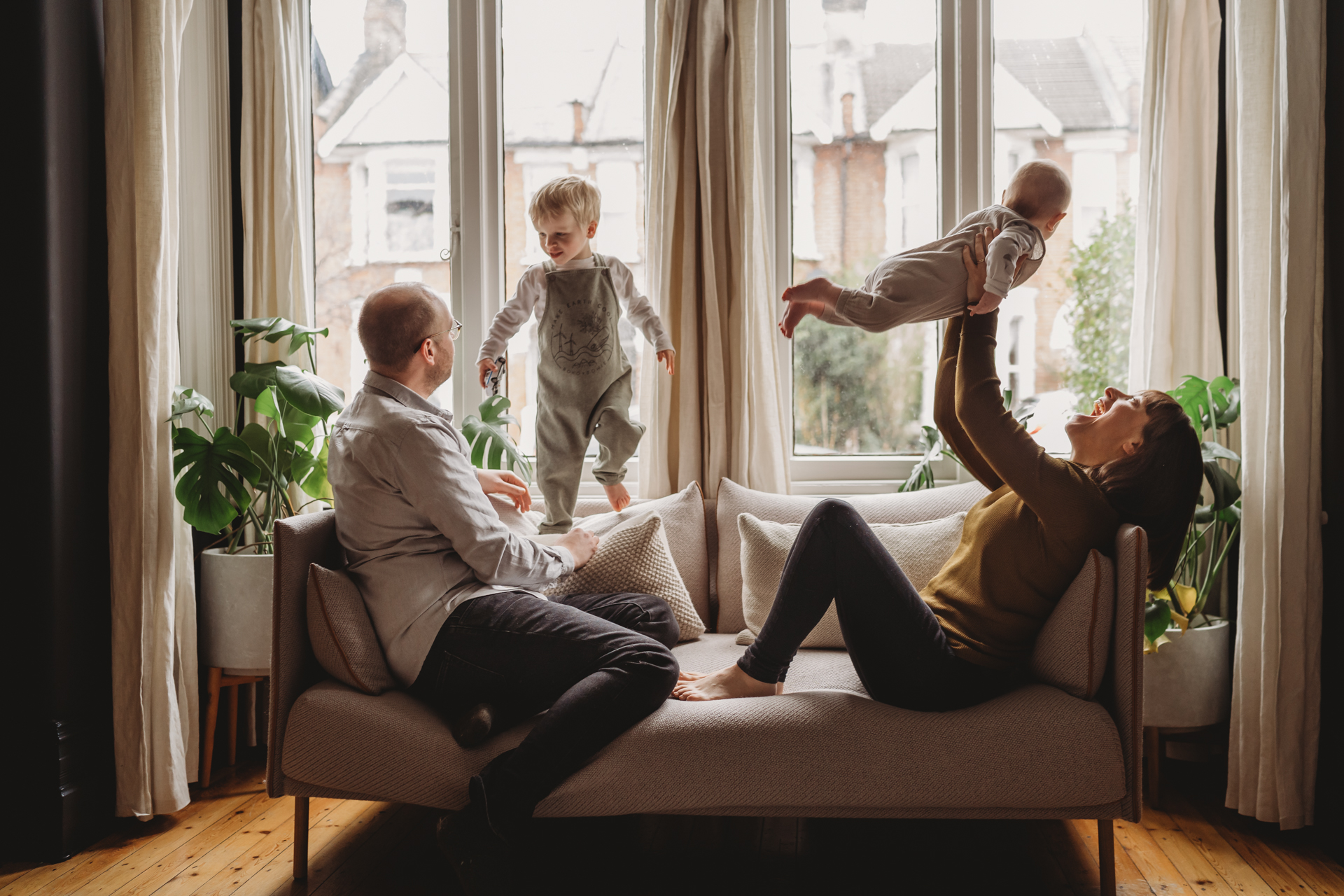 AT HOME FAMILY PHOTOGRAPHY 
I am hoping you've dropped by because you are looking for a photographer to capture you with your family photography at home. Whether it's because you are long overdue for updated some new family photos to sit proudly on your wall at home or you would love to celebrate a special occasion with some professional portraits I know I can help. There is no better time than now to treat your beautiful family to an at home family photo shoot. Let me help to ensure that these beautuiful and relaxed family photographs will be cherished and loved for decades to come.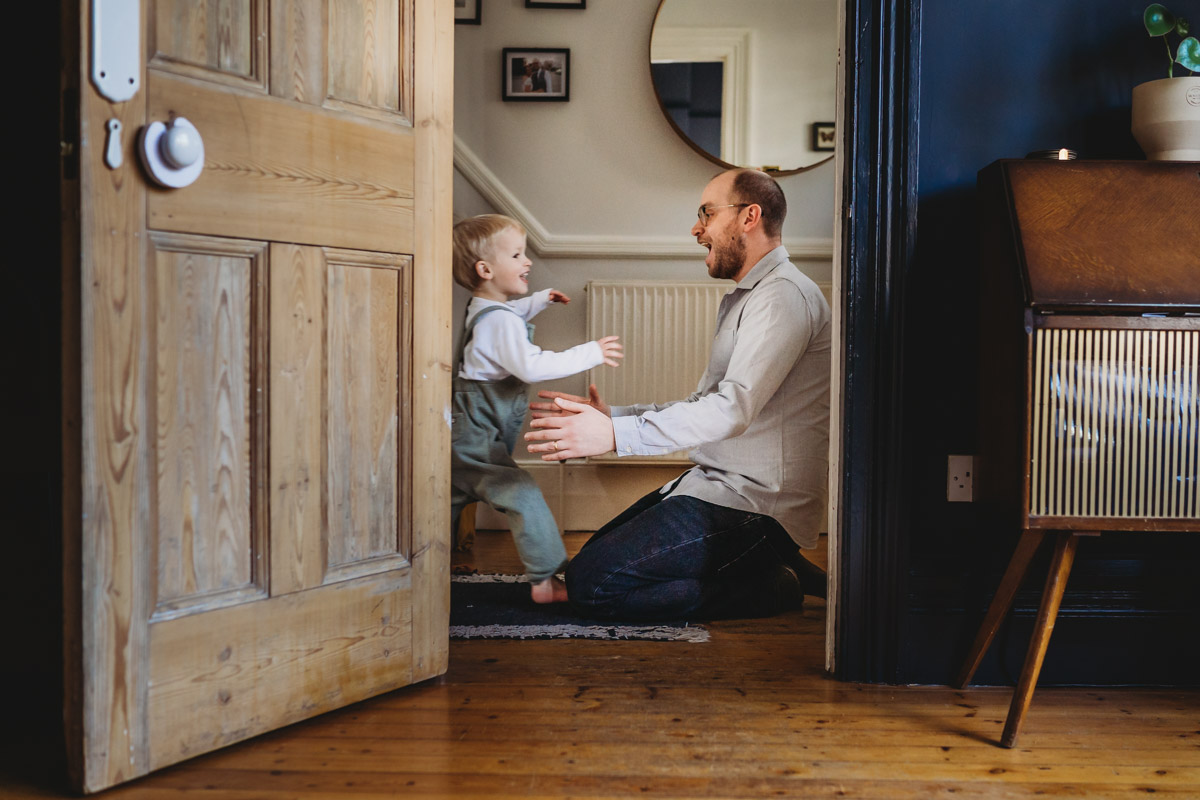 WHY FAMILY PHOTOGRAPHY AT HOME?
What are the advantages of family photography at home? For me, it's about capturing all those moments, memories, and meaningful connections that make your family who they are, in a place full of your essence. Family is made up of the people you love in the places where you feel safest. Family is the foundation, the reason we work so hard every day, and the reason we are motivated to succeed, so what not celebrate that with a Family photo shoot at home?
When you have children you can end up spending all of your days rushing about doing everything that your family needs. But at the same time, you're not giving yourself a moment to soak it all in. To be together as a family, enjoying each others company. They are your why, and we can sometimes lose that in hard times.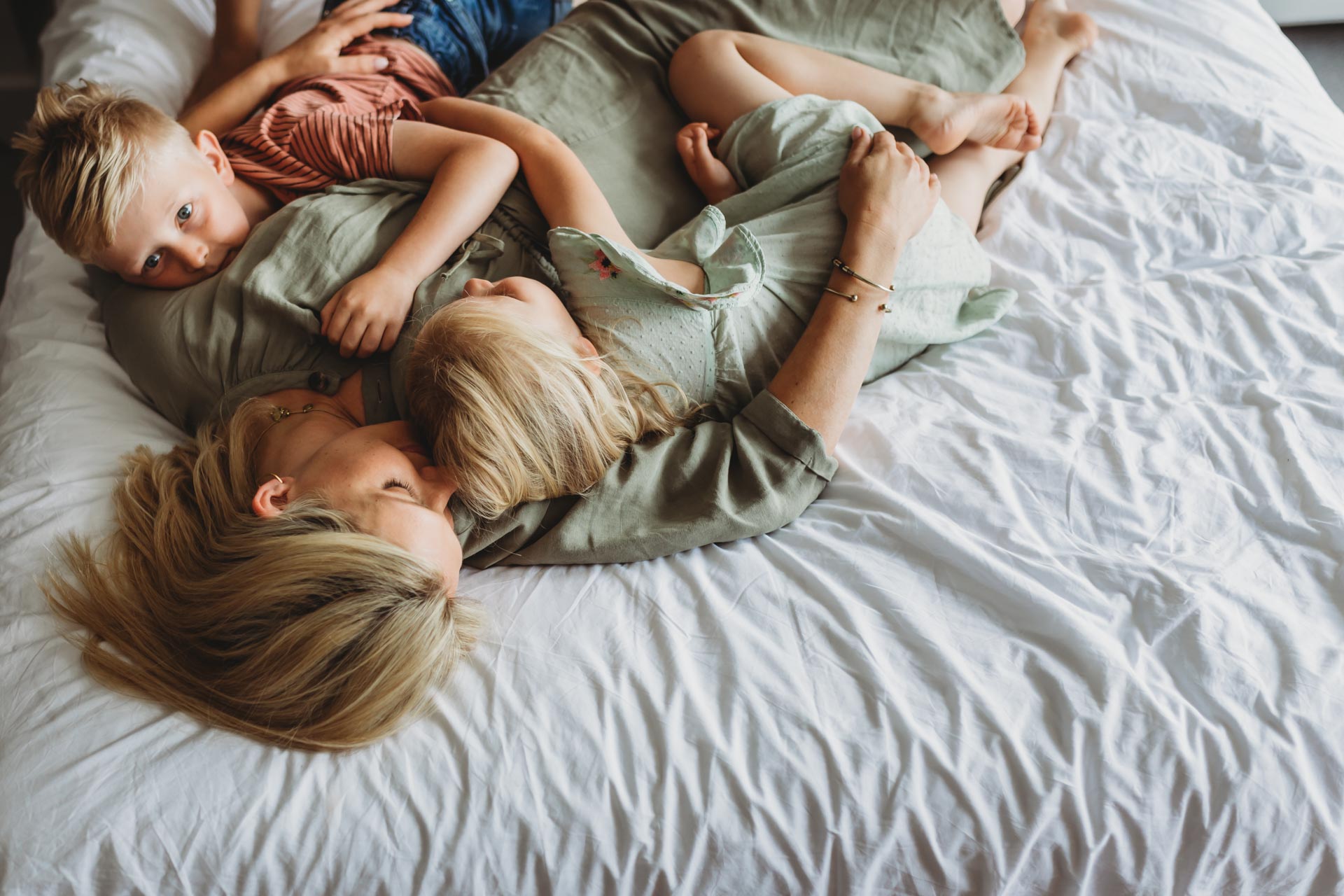 BUT WHY SHOULD WE PICK AT AN HOME FAMILY PHOTOSHOPOT…
Why I am so passionate about photographing families? Because we all need permission to indulge in those we love. It's not selfish to want to pause the moment and have memories of these times.  A photography session at home not only gives you all the much-needed photographs to display on the walls of your home. It forces you to enjoy each others company. Just think, few hours away from screens, the monotony of, the washing, cooking, and cleaning.
See it like a little short holiday, one you come back from more in love your family , your metaphorical cups full to the brim with each other. 
That's why I am so passionate about photographing families. Not only does the session give you all the much-needed permission to stop, to enjoy, and to indulge in each other, It creates a tangible memory. Something you can hang on your walls at home to provoke conversation, to inspire little minds, and most importantly to create a legacy for your children. I am so passionate about providing your family with images that not only look beautiful but that transport your back in time to a moment and a memory.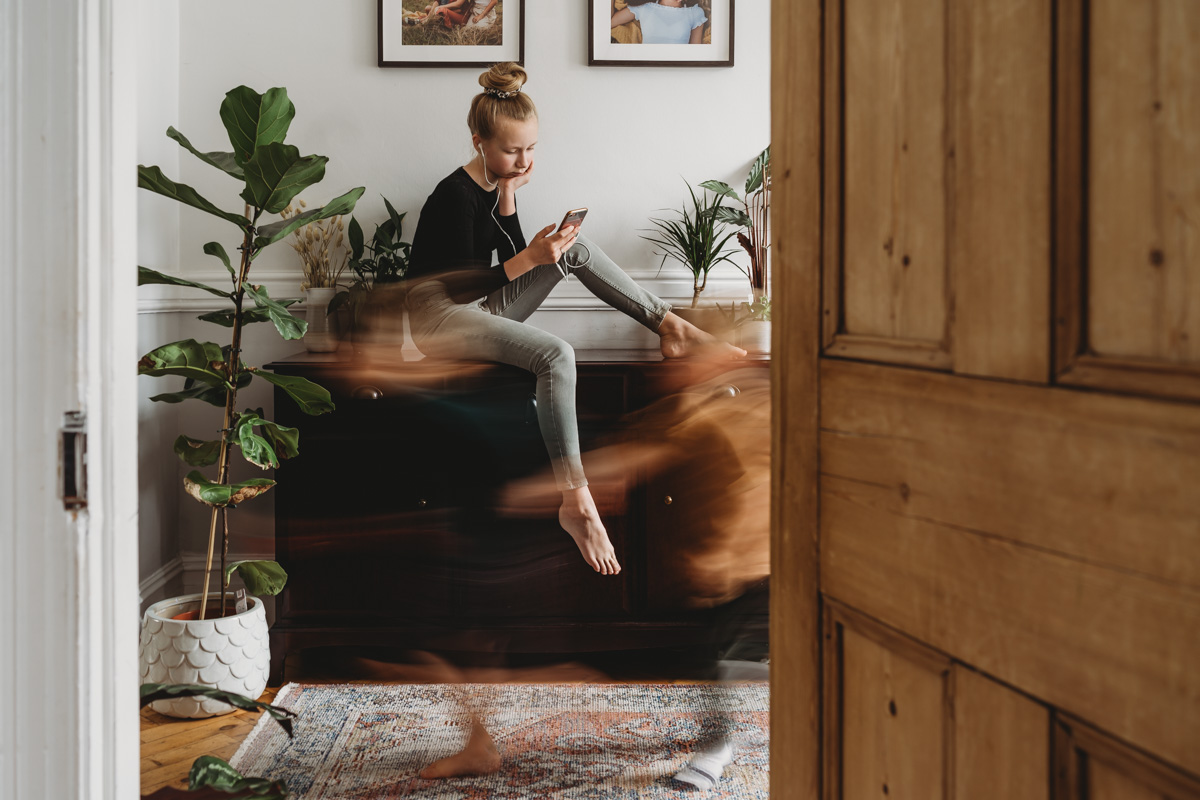 SO, WHATS IS FAMILY PHOTOGRAPHY AT HOME REALLY LIKE?
Family photography at home is as much about having being captured in your environment to help preserve these memories of their first homes, as it is about your children feeling at ease in their surroundings. Its them not wanting me to leave to go to my home because they are having too much fun. It's so important to me to get them on board from the start.  For them to enjoy our family photoshoot at home as much as i do. I want to create a relaxed environment where they can be themselves. It's just as important for me as taking the family photographs. If they aren't themselves then we will not be able to capture you authentically, and br able to deliver you images that speak to your heart.
Our time together is not about forced, cheesy smiles. Does anyone else have a child who's a "Chandler" wanna-be? Just me? For me, it's as much about capturing true emotion and connection as it is about the smiles and laugher. It could be the way you brush your child's hair from their face or the way they grasp your finger as they toddle to walk.. Maybe it's the way they embrace you, or how your hands envelop theirs, or even the deep belly laughs that they struggle to come up for air from. I want to see and capture all of that. These are your memories that i will work alongside you to photograph. 
I like it see this as me giving you time to "breathe them in" to soak up their scent, how they feel when they lean against you, when you struggle to find where you start and they end. It's so important to me that I am able to capture that and give you these all-important memories. Looking back through these photographs you should be able to be transported back to that moment and relive it over and over.
One day they will have out grown our laps, but we know they won't our grow our hearts.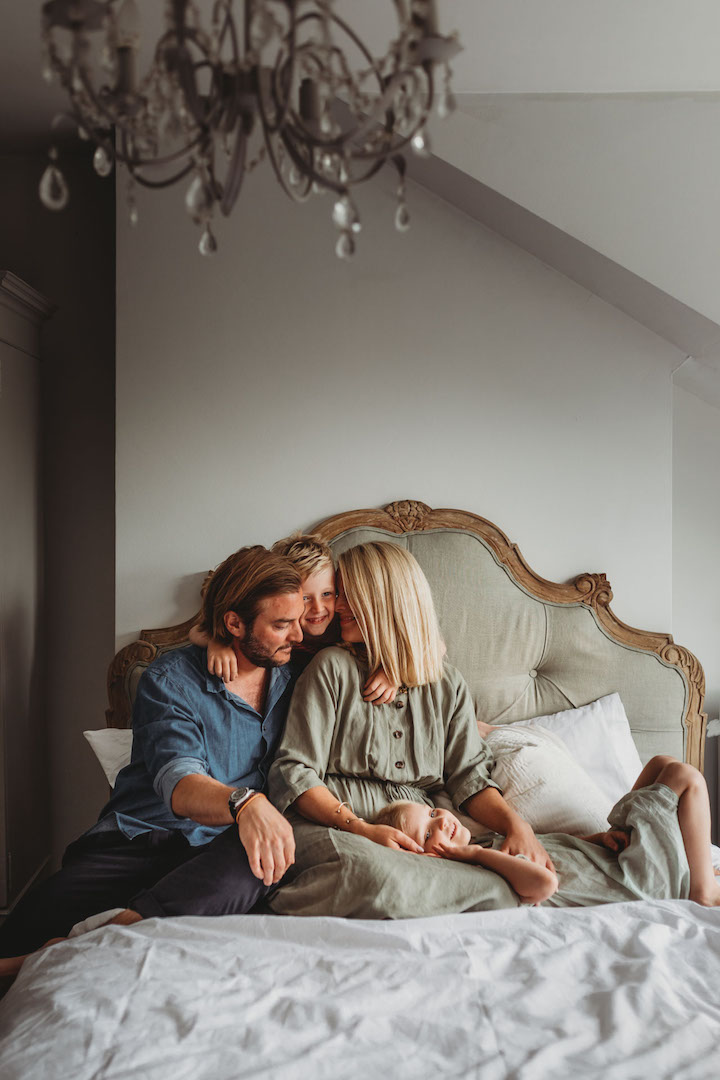 As candid as my photo may seem, don't be fooled. I don't expect you to know how to pose yourselves. It's impossible for you to know how to pose, so I will be there to give you some direction during the photoshoot based on the best light in your home. I will loosely direct you, help you get into flattering angles and then help you to relax into each other. Thats when the magic really happens.
As with my in-home family photography session, you will get access to my tailored pre-session questionnaire so I can get to know you long before I meet you. We'll also schedule a FaceTime/ Zoom or quick telephone chat too if that works for you. You'll receive my curated style guides together with links to my 'shop my style' Pinterest boards which are linked to many UK shops. Making it easier than ever to treat your before your family photography session.
Most of all, please understand that we'll be working together throughout this whole journey to your perfect family photos. I will make sure you are all fully prepared, looking your best, and most importantly relaxed so we can capture your unique story.
Have a look below at my most recent blog posts from my family photography sessions for some inspo:
Are you looking for a perfect spot for your family photo shoot? This gorgeous family came to visit me for a relaxed family photo shoot in the wild Hampshire grasses  during a warm July evening. They decided that the beach wasn't for them and we decided to take use of...
read more