Are you sitting comfy? Have you got yourself a cup of tea ? Have you spent a while you scroll through endless options for a Newborn Photographer in Salisbury? 
Maybe you've already seen my work or maybe Google led you here. However you've reached this website, I'd' thrilled to help you pick the most suitable photographer for you (Yes, even if that means it's not me).
Let it be known that this blog is here to help! The following should be kept in mind when booking a newborn baby photoshoot.
Studio or At Home Newborn Photoshoot?
When looking to book a newborn photo shoot, perhaps the most important question to ask yourself is: what is your vision? Do you want to have these taken at home or are you looking to go somewhere with a studio? Studio portraits aren't a service I can offer right now, but maybe someday. You'd need to keep looking for your perfect photographer. 
The main goal of my work at the moment is to take photos of families in their own homes. To me, there is nothing as satisfying as capturing the memories of your newborn baby at home as well as capturing the memories of their first home. Almost all of my clients choose me because their homes are extensions of themselves. If you are like me, your home reflects your personality and sense of style. If you spend more on homeware than you do on most of the things then we're on the same wavelength we're a match made in photography heaven.
What's important to you ? Is it natural photographs or posed images?
As with many industries, photography features a wide range of styles. Both studio and home photography are distinct styles, however, we can delve into about your goals further and think about the type of images we can create at home.
When it comes to the style of your photography, I would say there are two main types. Photographers will either cater to your desire for posed "everybody smile at the camera" images or you'll find photographers like myself who prefer a more natural approach.
My jam? Those natural-looking moments you love so much. You will be guided during your session and not expected to know what to do. I may prompt you to squeeze together tight. Perhaps I ask you to tickle your child, maybe I may ask you to close your eyes and breathe in the scent of your delicious newborn. Whatever works for your family to help curate stunning but genuine moments whilst capturing those all important memories. 
Do you have a good feeling about your Newborn Photographer?
Maybe I've left the most important for last? For me, it is essential that you have a good feeling when looking at my work. It makes no sense to hire a photographer who takes images that you like but not ones that you love, who doesn't use the colors and tones that you adore.
In the UK, there are so many photographers who are able to offer many different styles, and it's important that you connect with their style. That might not be me, and that's okay – I enjoy working with clients who really connect with my style. And if you don't there will be a photographer out there for you. Keep looking at lots of images. Instagram is a great tool to help you find the type of images that make your heart sing. I promise you, when you find them make sure you tell them just how much you love their work. I promise you it will make their day.
So,  if you're looking for a relaxed in-home newborn photographer in salisbury then look no further, I'm based in Hampshire I do travel across the south of the UK photographing many tiny newborn's at home. Drop me a message today and lets create memories for tomorrow.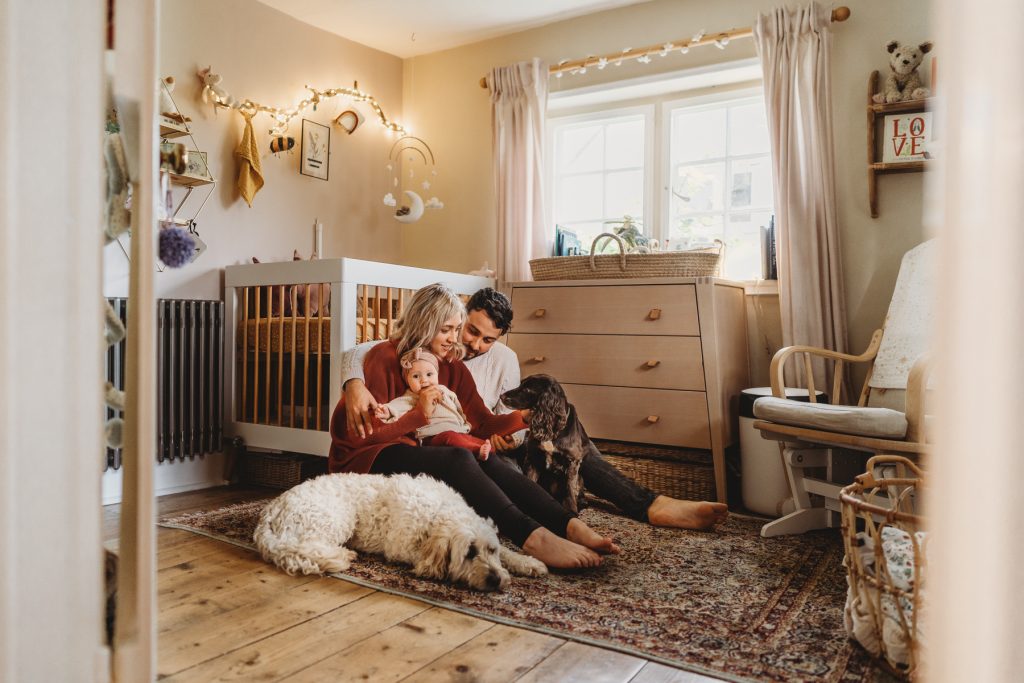 Check out more of my Newborn in Home blogs here
Or if you want to book a me as your Newborn Photographer you can do so here.