Are you looking for a perfect spot for your family photo shoot?
This gorgeous family came to visit me for a relaxed family photo shoot in the wild Hampshire grasses  during a warm July evening.
They decided that the beach wasn't for them and we decided to take use of the fantastic texture and colours of the nature reserve wild grasses and flowers.
Keeping their curly haired two year old up past her bedtime to make memories to last a life time , we laughed and played in the long grass as the sunset behind us.
Being two little H was as expected – she was a toddler! Of course she did want to follow all the instructions and instead had her own agenda but that didn't stop us creating the most stunning joy filled photographs during this relaxed family photoshoot in the wild grasses with this beautiful family.
Harpers Mum and Dad did everything right, they gave her a late nap, they bought some easy to eat ( and plain) snacks , they kept their cool when things didn't always go to plan and we went with the flow. They even change of outfit to keep Harper engaged and happy. And for after the shoot a bottle of milk and some jammies to make bedtime so much easier.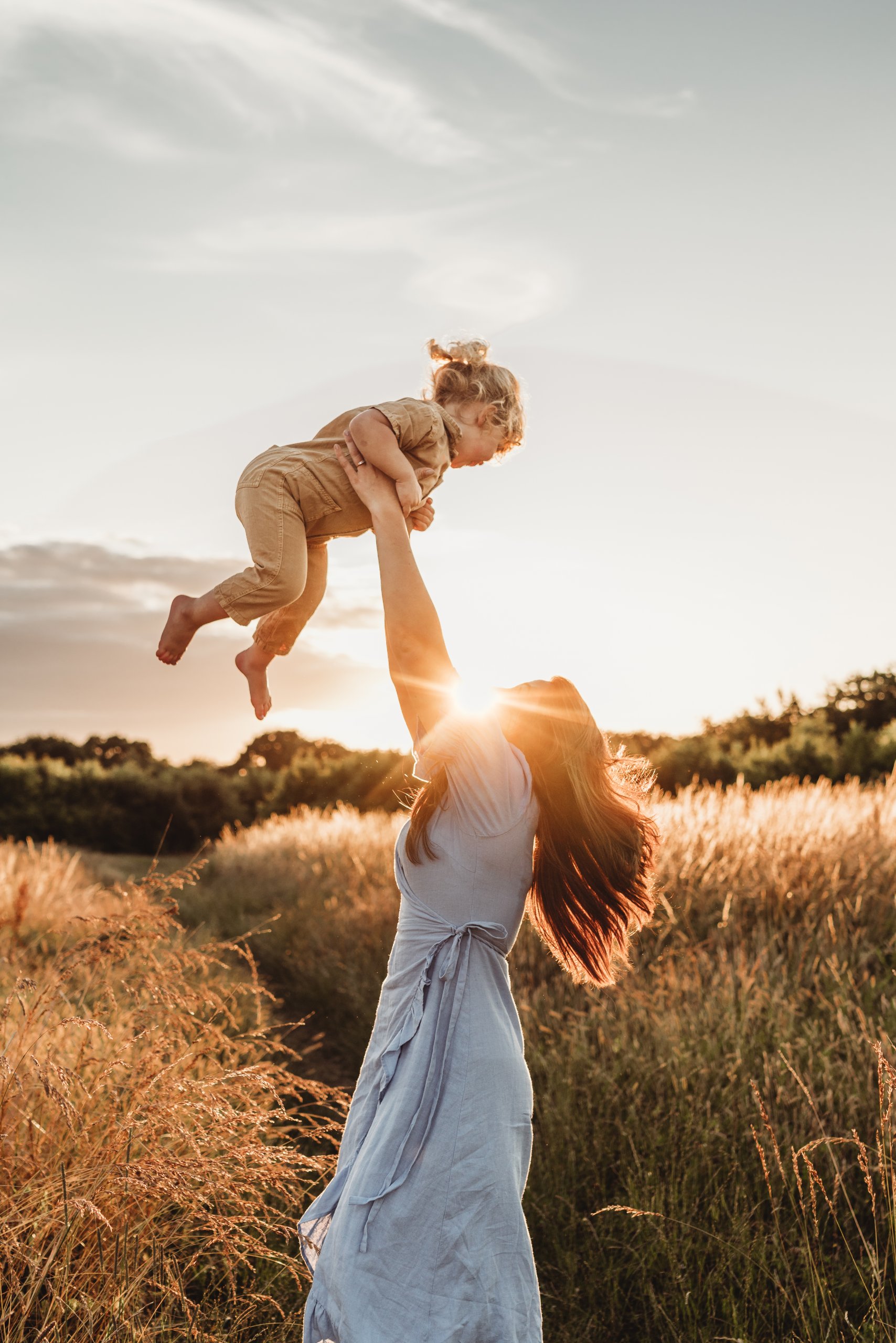 Can you feel the love in this family photo shoot?
The amazing family photo shoot, was an absolute pleasure to photograph! I absolutely adore it when i have a family who are so naturally affectionate to each other. The cuddles and laughs where plentiful and you could feel how much they adored each other.
During June and early July the wild meadows can be filled stunning wild flowers including daises and buttercups. its perfect for those families who don't want have a photoshoot at the beach. The wildness of the meadow is the perfect setting for those families who enjoy being close to nature, to be barefoot and in touch with the world.  If you'd like to have a similar photo shoot to this Family in the Hampshire meadows, get in touch with me today.