Sunsets, all year round? Really!
Sunset family photos have increased in popularity so much in the last 5 years. Gone are the days of stuffy studios, pristine white backdrops and a cheesy, forced smiles. There is nothing about these family photos which speaks to my heart as an artist or a mother. 
Sunset family photos are one of my favourites to photograph for so many reasons. I could spend hours writing about why you should pick a family sunset photography session. As you can imagine it such a important topic to me but, I've decided to keep it to a short blog post instead.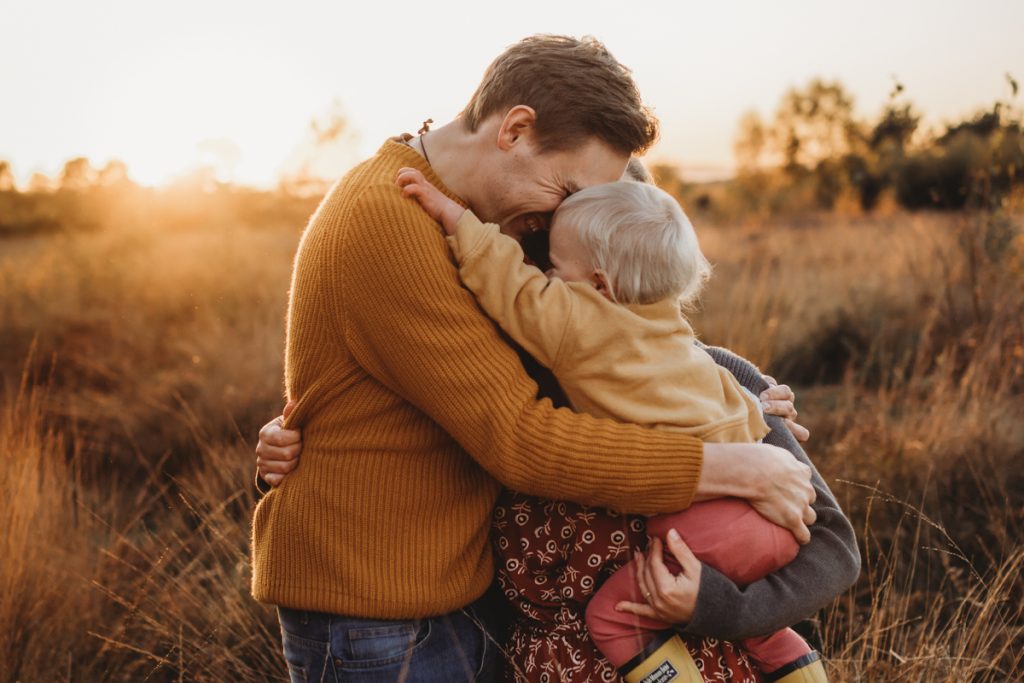 Chances are you are a visual person?
I am going to put myself out on a limb here and say you are a visual type of person. You find seeing images much more beneficial than reading loads of text (plus who's got the time as a busy parent?) What you know for certain is that you want beautiful images of your family… but maybe stuck on where to start!?
Well, I am going to show you what it is you are looking for your sunset family photos and just how we can achieve those treasured, aesthetic shots for you and your family.. Read on, I promise you'll find it helpful!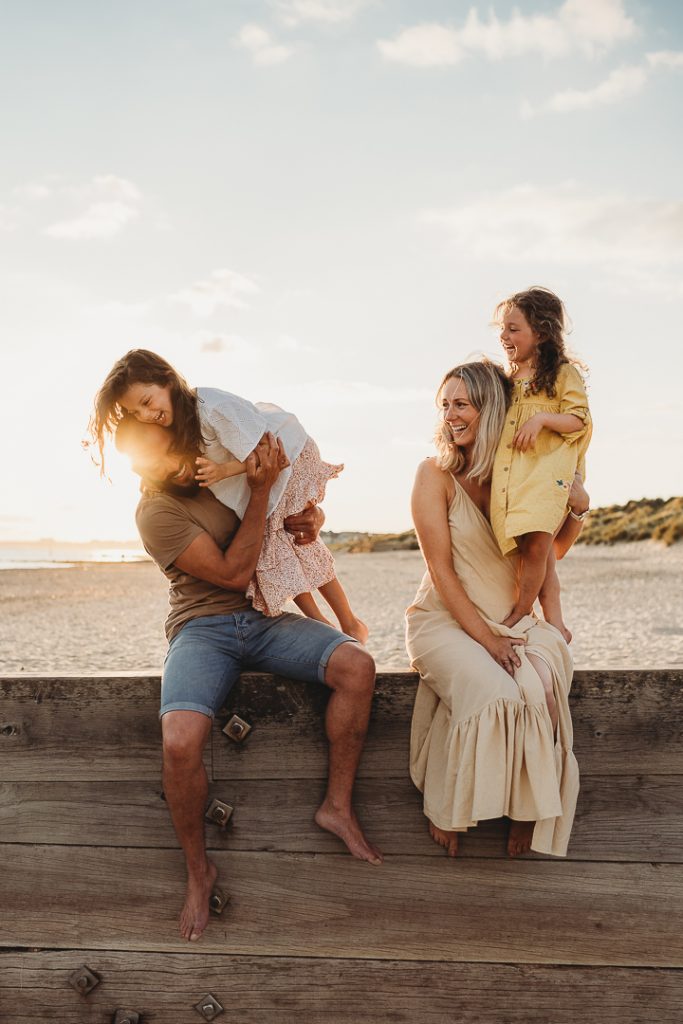 I'll choose the perfect location for you for your Family Sunset Photo shoot
This is my job, I have spent hours and hours searching for the best locations to take sunset family photos. When you invest in a photographer you're investing in more than just somebody who presses the button. So much goes into making these family photos during sunset utterly breathtaking. Scouting for the perfect sunset location is a small but incredibly important part of this. Location is so often overlooked. We're too busy worrying about our hair or how we're going to keep the kids in line to think about where we want to set the scene.
When you book a sunset family photos with me, rest assured that I have picked the perfect location based on travel, ease of access, the direction of sunlight and environmental features. Of course, I do this in order to create the perfect back-drop… but also to relieve some pre-shoot stress for you, allowing you to concentrate on having a great time!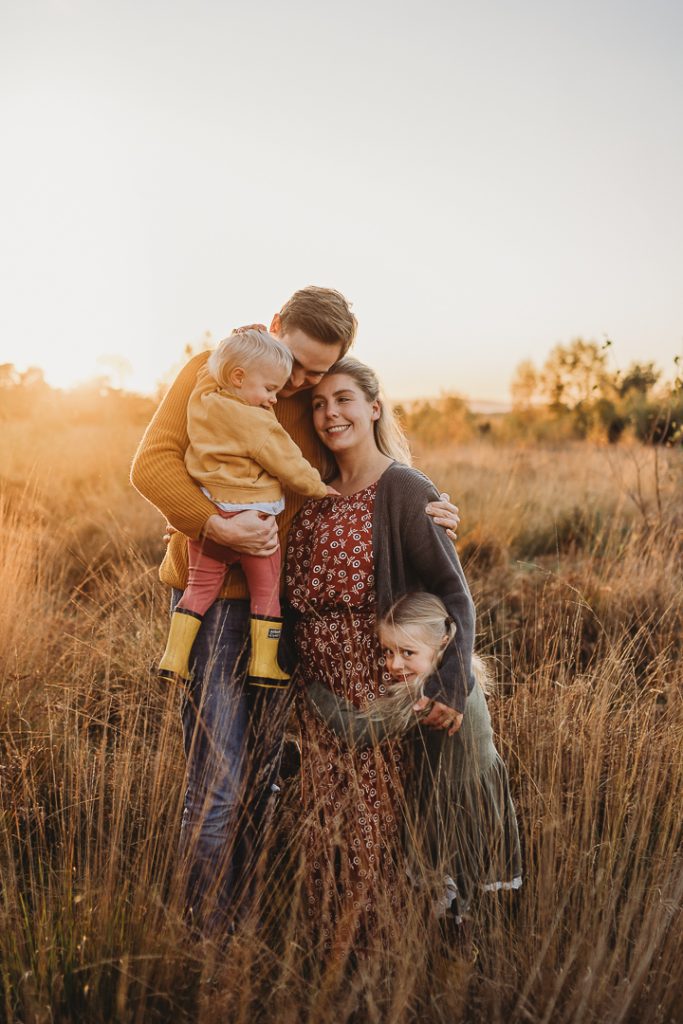 You do not need to tidy the house for family sunset photos!
As a busy mum of 3 children, I know the stress it can trigger when you know you've got someone coming over. Are you always the one left to do the last-minute tidying? The 1-hour window of time you had this morning vanishes into the same dimension as lost socks, and car keys you know you left on the side last night. 
Not only that, but maybe you might be the last one to get dressed because you've prioritised dressing everybody else. You're already stretched schedule depleting by the minute. You just mange to catch your 4-year-old emptying out the contents of the toy box including the crumbs of a 3-week old biscuit on the freshly vacuumed carpet? Sound familiar?
 Another aspect of the stressful morning you can already anticipate… Let's avoid that whole crisis entirely.  An outdoor shoot for sunset family photos is just as earthy, cosy, warm and inviting… without having to hoover the sofa!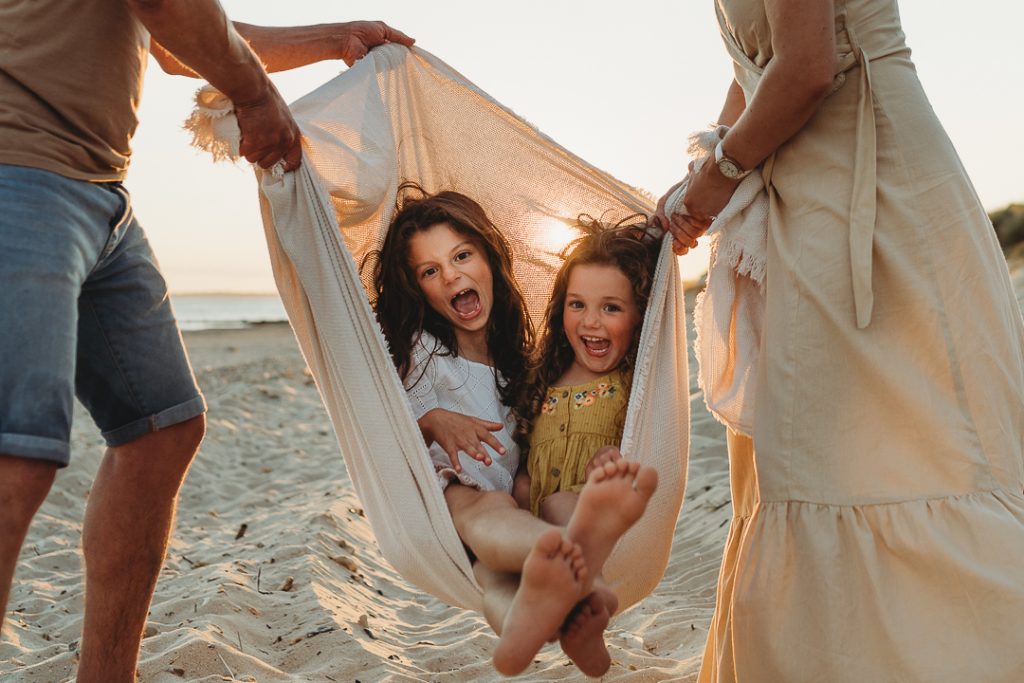 Sunset Family Shoots are always beautifully lit
Okay, so if my last two points weren't reasoned enough. Maybe you're still a little undecided and maybe you were truly married to the image of having your family photoshoot at home… That's great, I absolutely LOVE photographing families at home and you'll find more information about my incredible in-home photography sessions here. 
I am a light junkie. For me, light is the single most important aspect of any photograph. It trumps everything else. Did you know, the word photograph actually derives from the Greek and simply means 'Drawing with light'? I adore all light even when you think there is no light, I know there is always a way to utilise it, but, if I had the option there really is no competition… I'd choose to shoot at sunset family photos every time.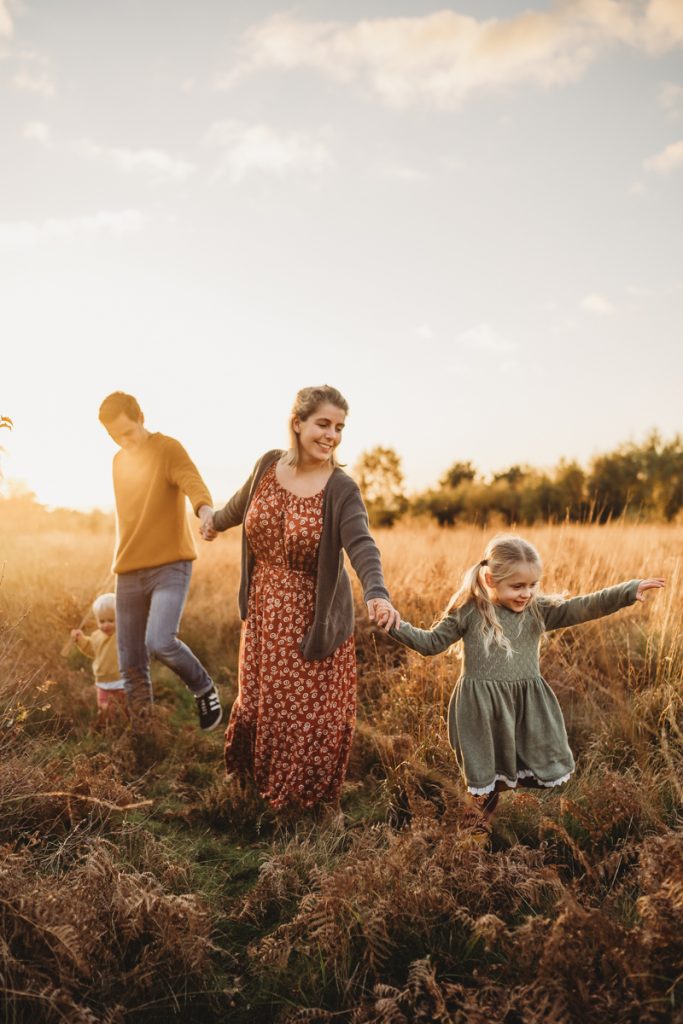 For me, there really is nothing quite like capturing your family as the last of the evenings' sun throws golden light halos around you. You'll love how the warm rays wash over you, making your skin glow, the way the brilliant sun flare will help captivate your eye, leading it to where you play games and laugh with one another. The nostalgic, honey-like glow will draw you into the images, transporting you back to the moment you'll want to relive over and over.
An evening in the sun is by far the world's best antidote to busy family life. If you need a reason to stop, pause and enjoy each other, there is no better way. Revel in your children's excited faces as they realise they have skipped bedtime and let them show you how to relax (after all children are the masters of play). In-turn you will give them the greatest gift of all, beautiful memories of childhood preserved forever, to enjoy over and over.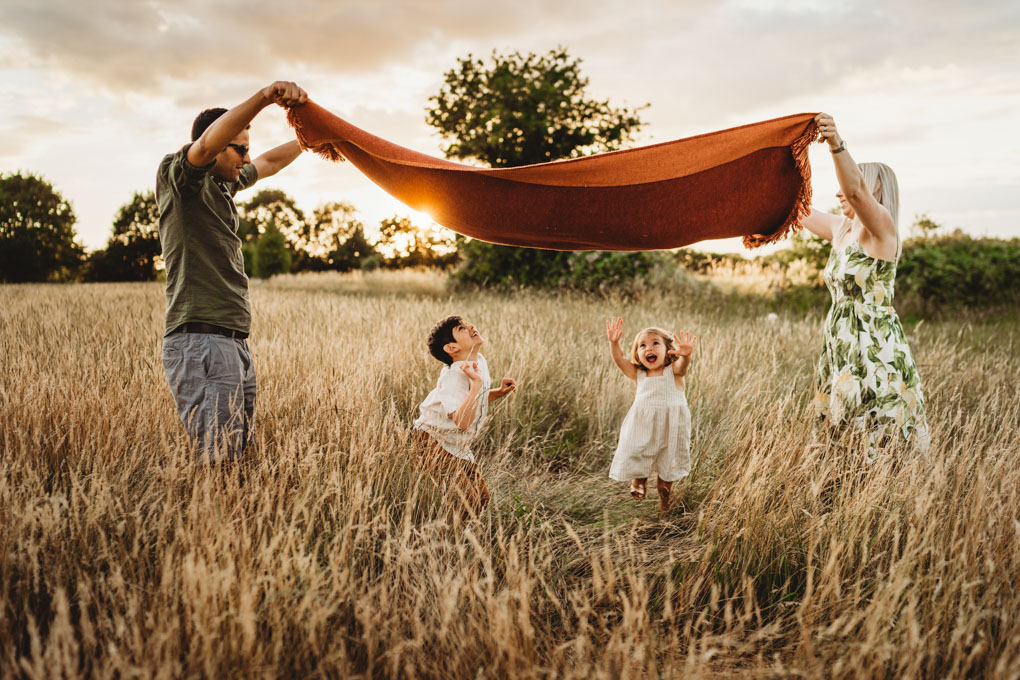 The Sun always sets…
The Sunset family photos are bookable at any time of the year. Just because the weather gets a little cooler it doesn't mean that you can't take advantage of the lower evening sun. 
If this image isn't proof that you don't need summer sunset sessions to capture the warm and intense colours of the golden hour, I am not sure what would convince you!
If you needed more reasons to love these off-peak sessions Family Sunset Sessions look no further:
💡 The sun creates the most beautiful light all year round it doesn't only set in the summer. However, did you know that the autumn sun has the most magical light of all the seasons…? No, it's true …Autumn light is actually different. During sunrise and sunset in autumn, light from the sun must pass through much more of the atmosphere making contact with even more molecules in the air. Its amazing , the harsh blue light scatters away. This makes the reds and oranges more pronounced and even more stunning.
💡 If you're worried your children are very young and you know they can't hack staying up late in the summer you have options. You can look at booking late autumn or early spring sessions can be the perfect compromise. The sun sets much earlier than summer sessions and you benefit from that special golden light without the worry of tired small people. 
💡Life tends to be slightly less busy in these seasons, no holidays booked, less pressure to make plans and more availability all round – especially if we need to reschedule because of the great British weather.
So what are you waiting for? Get in touch today and book your very own Midweek sunset session, I promise you won't regret it.