NEWBORN PHOTOGRAPHY  
AT HOME
Hello, and huge congratulations on your pregnancy or the birth of your new baby.  This is such an exciting time and I'm thrilled that you have decided to book newborn  photography session at home with me Carley Aplin. Having a new baby is daunting but wonderful. There are so many highs and lows and being able to capture these precious moments for you is a privelidge.. Newborn photo shoots are my first love, its how I fell into photography and I will never take for granted the privilege I feel when I'm invited into your home to photograph your new baby. Please take a look around if you have any questions about a newborn photography session at home then please do drop me an email via my contact form        .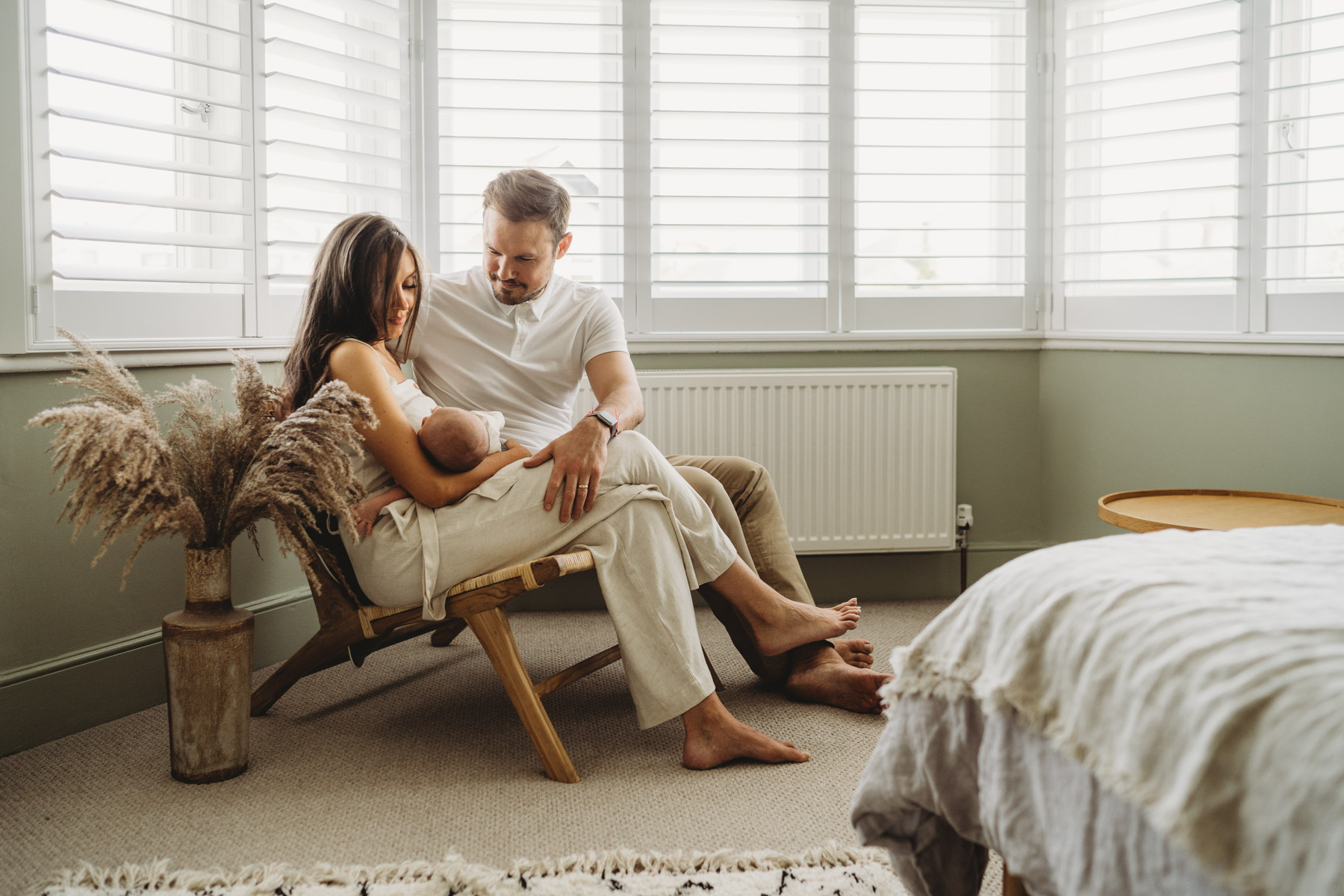 WHY AT HOME NEWBORN PHOTOGRAPHY ?
If you ask me what it is that I  love most about my job, up there in my top three answers ( It's impossible to narrow it down any more than that) would easily be photographing a newborn baby at home. There is nothing like the magic of joy filled photographs at this once-in-a-lifetime event. 
Why are home newborn photography instead of a studio? There is  no question for me that you should opt to photograph your baby at home. Just from a practical perspective that you have everything you need at home. But from the perspective of creating memories. At home you your are surrounded by every think you hold so dear. Everything in your home has been either bought by you, or maybe gifted by a someone you love. Your home is fulled to the brim with things that are at the the heart of who you are – travel mementos, photos, and if you are anything like me plants galore( I am a self confessed plant lady). By choosing to have your newborn photography at home its going to help  to create the authentic, beautiful  heirlooms. Pieces of art that will show your children their first home and give them a window to step back in time over and over again.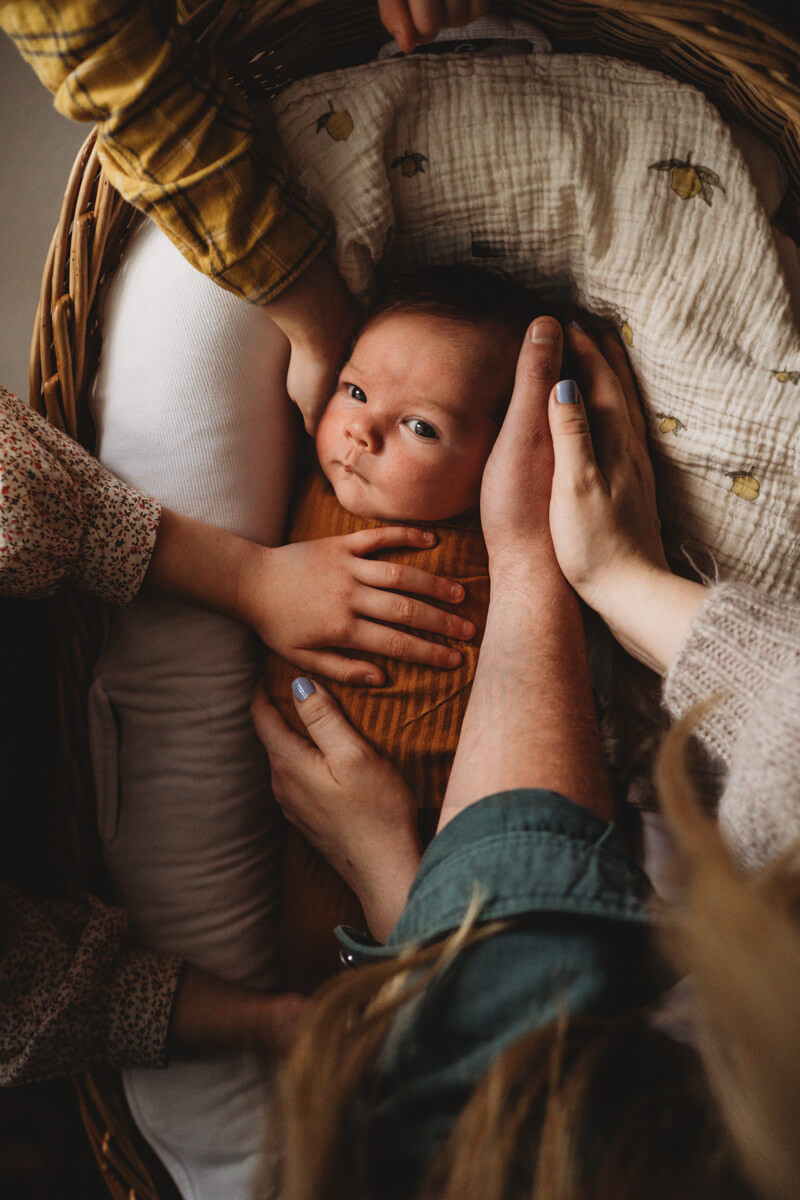 I want to give you memories you didn't even know you need or wanted.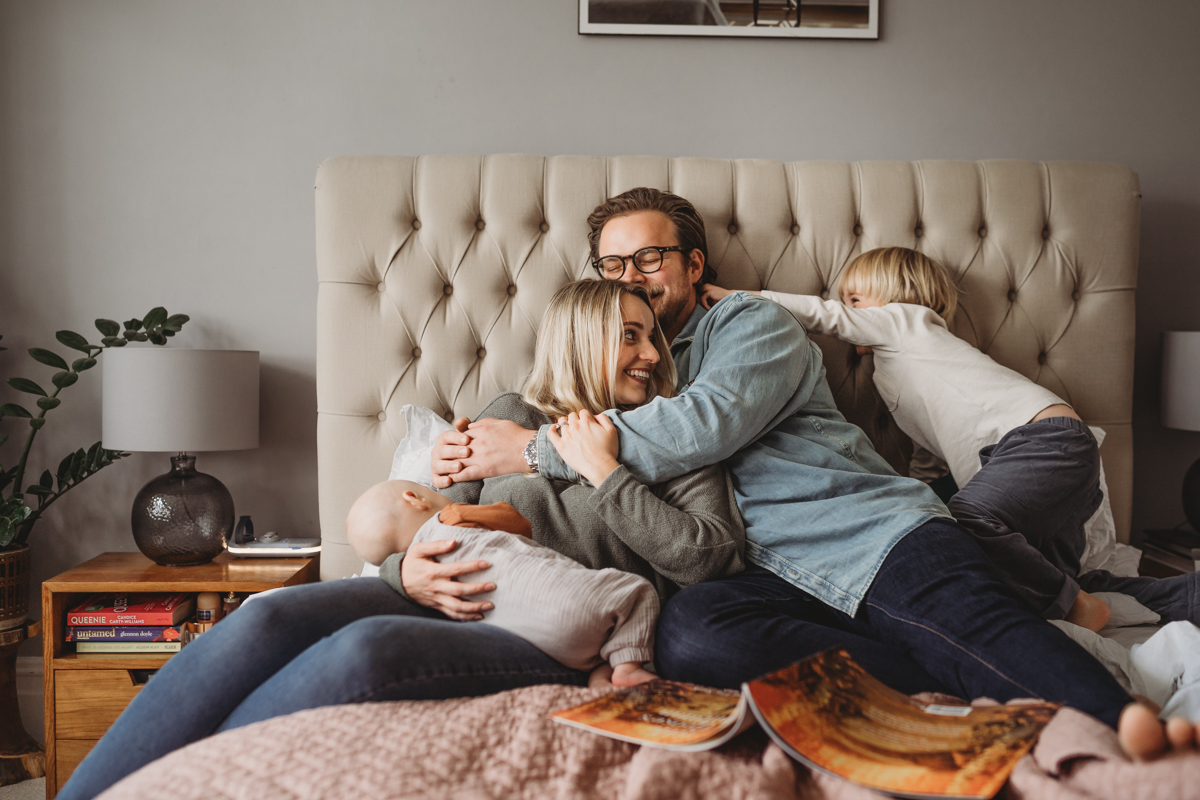 NEWBORN PHOTOGRAPHY IN HAMPSHIRE
Older siblings at your newborn photography session? No problem, the more the merrier!
If you have older children they are often the most comfortable and relaxed in their own home. Having familiar things around them will help to create a calm envorment and set us on the best start. Your home has  places that they can escape when need a break from the camera.  Knowing their toys are around them, and let's be honest  plenty of snacks in the cupboard is always going to be a winner. 
I want to be your children's friend, I will lay on the floor and play trains I will learn the words to the iCarly soundtrack or reel off the names of my favourite paw patrol characters. 
For your children i want to make sure we are friends first and photographer and subject second. The moment that they think that they're not in control is the moment that we lose control. Will walk a fine tight rope ensuring that they are happy and present in all your newborn photographs. 
Despite many of my images looking candid but perfectly timed , fear not! During the whole of you Newborn Photography session you'll be guided by me. As we move through the session i'll give you some direction and prompts to help capture those all-important relaxed and authentic shots. I know well how daunting it can feel if you aren't sure what to don when there's a camera pointing in your face. My years of experience have made me an expert in relaxing and painting families in the most candid and authentic way. I am even there. For me newborn photography is more than just taking photos of you and your baby. It about your whole family unit. By making sure I prioritise creating a connection and mutual respect with your older children it will ensure you get those all important images of your children together.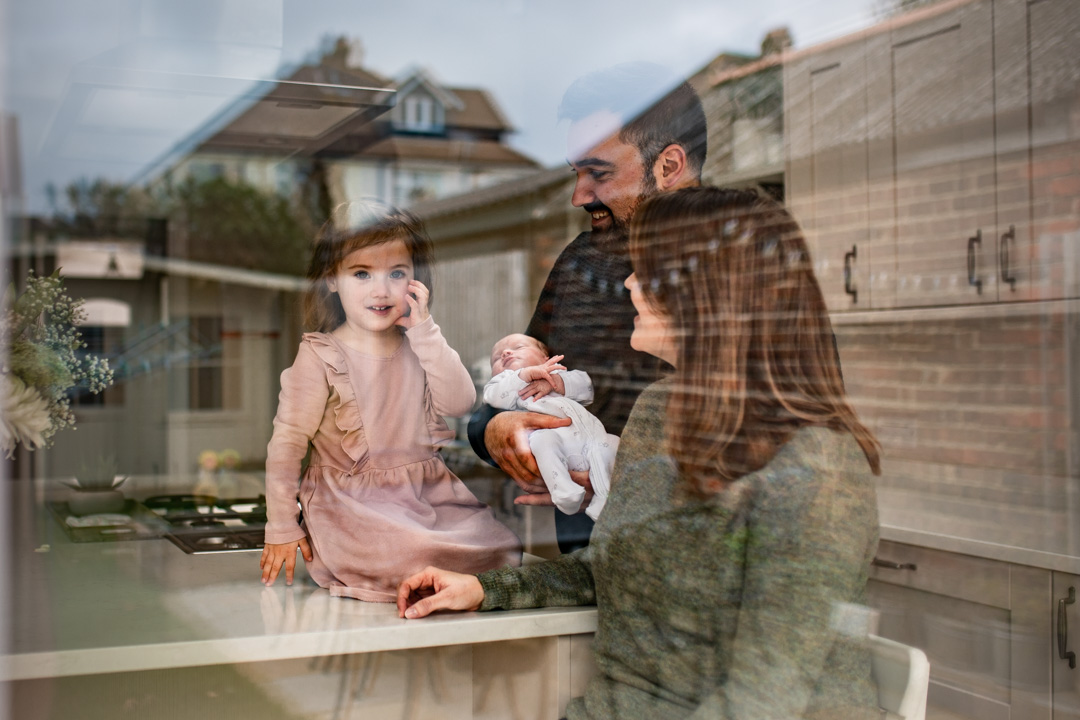 What happens before our At Home Newborn Photography shoot
As with my photography sessions, you will get access to my tailored pre-session questionnaire so I can get to know you long before I meet you. We'll also schedule a FaceTime/ Zoom or quick telephone chat too if that works for you. You'll receive my curated style guides together with links to my 'shop my style' Pinterest boards which are linked to many UK shops. Making it easier than ever to treat your before your family photography session.
Most of all, please understand that we'll be working together throughout this whole journey to your perfect at home newborn photographs. I will make sure you are all fully prepared, looking your best, and most importantly relaxed so we can capture your unique story.
Click here to get started and book your newborn photography session. 
"Her ability to put your entire family at ease and talk motherhood with me like I'd known her a lifetime was invaluable" Amy, Portsmouth, Hampshire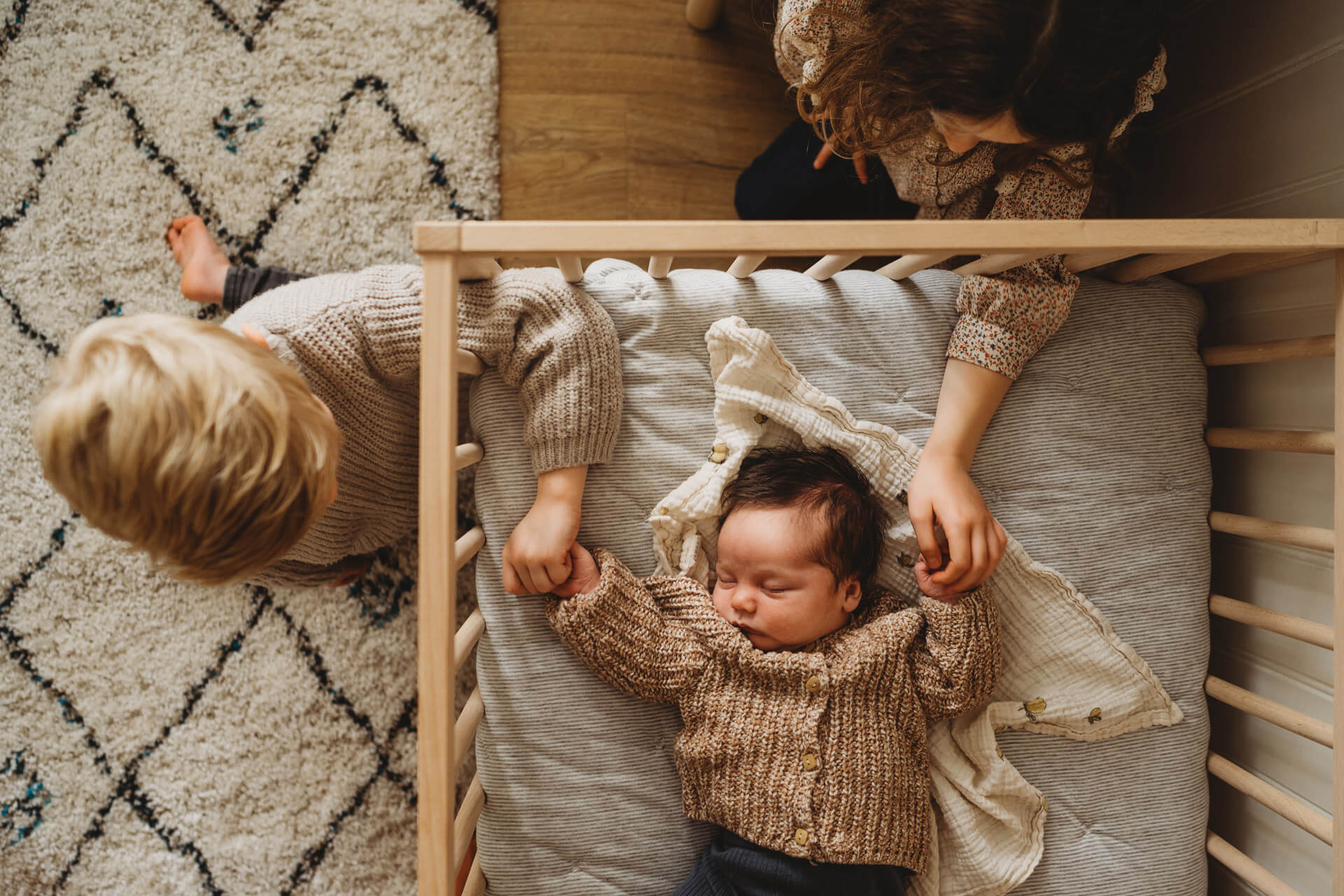 NEWBORN PHOTOGRAPHY PRICING
– a pre-newborn session welcome preparation guide detailing how to prepare your newborn, family and your home.      
– questionnaire help me plan your session and capture your family ** 
 – pre-shoot styling assistance to help make sure you look and feel your best on the day  
– 2-3-hour photoshoot at home    
– a curated online password protected gallery to view the whole session  
– 5 hand edited high-resolution digital photographs to download 
– options to add 1-2 minute film prior to session for £295   
For newborn sessions two dates are held for around 2-4 weeks after your due date. 
Locations more than 30 miles from Southampton will incur a travel fee of 50p per mile. All London sessions will incur a flat £80 travel fee. 
Newborn Photography Upgrades & 
Packages
Once your images from your newborn family  photoshoot have been hand edited you'll be sent a link to your private gallery of images from which you can chose your upgrade fromIf you wish to upgrade your session, my newborn photography upgrades packages start at £150. ​ 
Please click HERE to see more detailed information on prices and upgrade packages available. 
In additional  to my standard packages an a la carte menu of products are available via your online gallery . 
A 3-month payment plans are available for orders over £300 
- a pre-session welcome preparation guide detailing how to prepare your family  for you emotive family film
- questionnaire help me plan your session and storyboard your family film
- pre shoot styling assistance to help make sure you look and feel your best on the day.
-2- 3 hour relaxed filming session. 
-3-4 min short family film set to royalty free music.
- 10 hand edited high-resolution digital photographs to download taken during the film
Family Films can be reserved with a £100 booking fee with the remaining £595 due of the week before your session. 
Travel over 30 miles of SO18 1GT will be subject to mileage of 50p per mile. London session will be charged at £80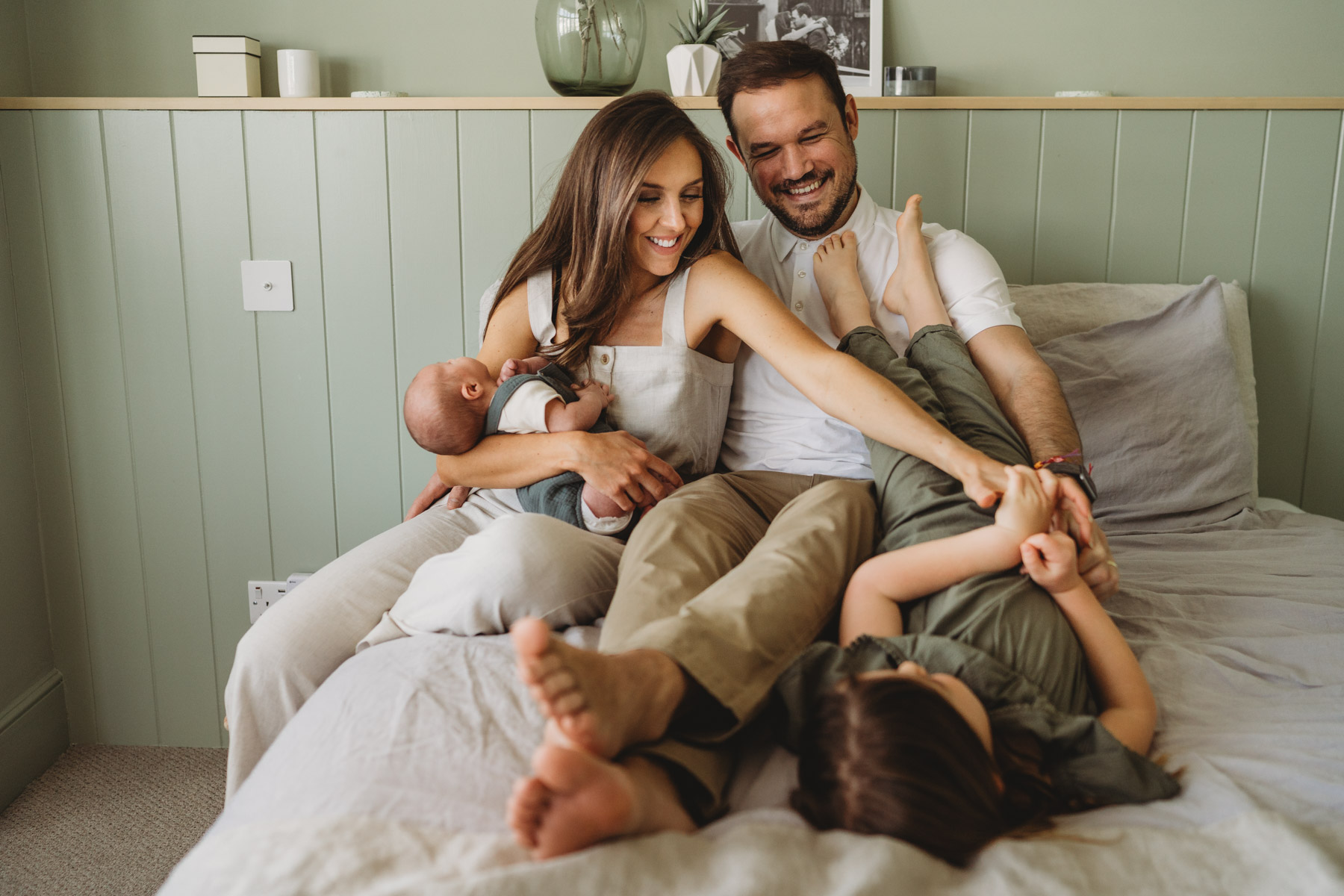 Sunsets, all year round? Really! Sunset family photos have increased in popularity so much in the last 5 years. Gone are the days of stuffy studios, pristine white backdrops and a cheesy, forced smiles. There is nothing about these family photos which speaks to my...